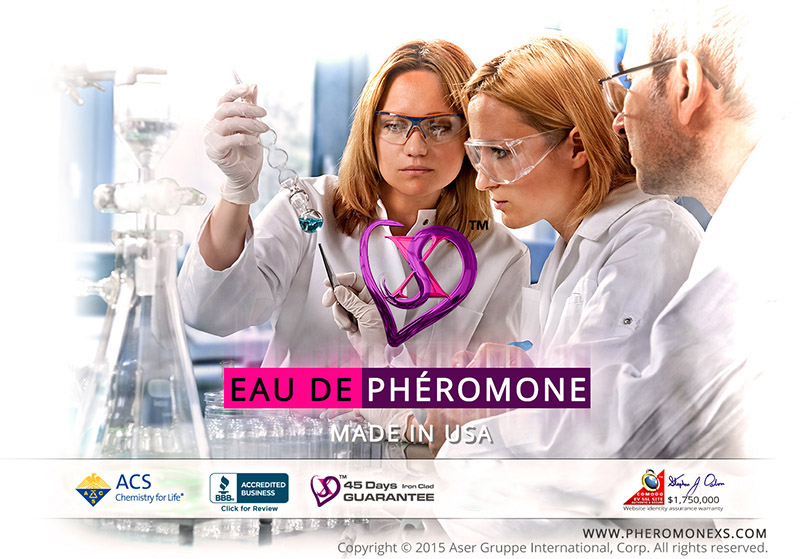 At pheromoneXS, connecting people through chemosignal communication and innovation is our business. The opportunity to influence relationships, establish friendships and create enduring love is the inspiration behind our passion.

Our relationship with our customers is built on trust and the way we earn that is through quality, value and going beyond what is expected. We are committed to our principals and the community we serve.
We've taken a strict approach of having our ingredients tested and certified by independent third-party laboratories such as Steraloids, Sigma-Aldrich, Chemir and Intertek among others.
We are active full members of the American Chemical Society and are seeking inclusion into numerous other organizations.