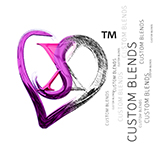 The pheromone blends in this area of our store were specially requested "custom" blends that showed promise and subsequently released as a Beta-Testing blend. Some never caught on as popular, while others did not meet our "if we are not wearing it personally, we won't sell it," motto. Its this defining characteristic of pheromoneXS that sets us apart from the rest. We are passionate pheromone enthusiasts, a part of a greater community, with a drive to advance this remarkable science forward.

You can count on the dedication of pheromoneXS to never just sell a blend or "experimental mix" at inflated prices and suddenly without reason, regardless of how magical it worked for you, have it vanish completely. You can depend on pheromoneXS to always make available any previously released pheromone blend as a made-to-order custom blend just for you. Best of all there won't even be some ridiculously inflated "lab fee" that makes you feel unloved.

Our clients are special and make up our community. Your dedication to improving chemosignal communication is the foundation of our community and we are honored and proud to serve it.

Important Information:
You agree that by ordering any blend you are ordering a custom product made specifically for you. This process requires lab time and can add 3-5 business days (Monday through Friday excluding holidays) to your order processing times. pheromoneXS strives to exceed customer expectations, but you should expect possible delays when ordering these. Please consider this when ordering retail and custom products together.
Showing 1 to 15 of 15 (1 Pages)